have you ever been disappointed upon discovering whats for dinner because i have
do you ever just have that one person you have a tiny subtle little crush on and it's just never going to go away
My cover of Love on Top by Beyonce
Do you ever wish you had a second chance to meet...
Cover of Rock Me by One Direction
My cover of Swim Good (Frank Ocean)
My cover of Gives You Hell (All-American Rejects)
kiedislovak: tomhiddles: mermaidinamanhole: If Kristen Stewart can lose her job, risk losing her entire career, fanbase, and respect over cheating on her boyfriend, the fact that Chris Brown is still acknowledged and celebrated is a fucking crime. If you want a prime example of women's inequality in the media, there it is.  Well said. pretty true.
Ginny: Omg I met HARRY POTTER at Kings Cross and I didn't even realise.
Ginny: So like, Harry Potter looked at me.
Ginny: WE BREATHED THE SAME AIR.
Ginny: Omfg my brother is best friends with Harry Potter so I totally have a chance now.
Ginny: Omfg the most embarrassing thing happened.
Ginny: I asked my mum where my sweater was and guess who was there.
Ginny: Yeah. IT WAS HARRY POTTER.
Ginny: In my house.
Ginny: And I totally played it cool.
Ginny: Malfoy called me Harry Potter's girlfriend in Diagon Alley.
Ginny: I can totally see that happening.
Ginny: I'm in Gryffindor. Like Harry Potter. We can totally hook up now.
Ginny: ZOMFG SO HAERRY PORTTER SAVBED ME FROWM HEW-WHO-MUSRT-NOERT-BE-NAMERERRDD OHMYGOD. SOBFBING. I LIVE BECAUSE OF THE BOY WHO LIVED OMFG.
Ginny: There's a murderer on the loose omfg I hope he doesn't kill Harry before he realises his true love for me.
Ginny: Omfg bitch Cho Chang getting in the way of my man Potter.
Ginny: Bitch Cho Chang still at it like da fuq leave.
Ginny: Crying. Cho and Harry. Together. Can I die now.
Ginny: Harry broke up with Cho. Coming through people, make way, he's mine.
Ginny: Imma make him jealous and get with other dudes.
Ginny: Harry and I freaking made for each other man.
Ginny: HARREH POTTER KISSED ME LIKE OMFG I KNEW THIS DAY WOULD COME IALGRHREIGUIGHGABIEABILAE.
Ginny: omg
Ginny: omg
Ginny: Life = Perfect.
Ginny: HARRY. HE'S GONE. DON'T LEAVE ME BBY COME BACK.
Ginny: WHAT IS LIFE.
Ginny: CAN I GO CRY IN A HOLE. HARREH COME BACK.
Ginny: So Harry came back and killed Voldemort.
Ginny: Now he's mine.
Ginny: 5eva.
My cover of Don't Trust Me by 30H!3
1 tag
breathingdog: I hate kids so much CAN I GET AN AMEN 
totherefrigeratorandbeyond: august is the sunday of summer
1 tag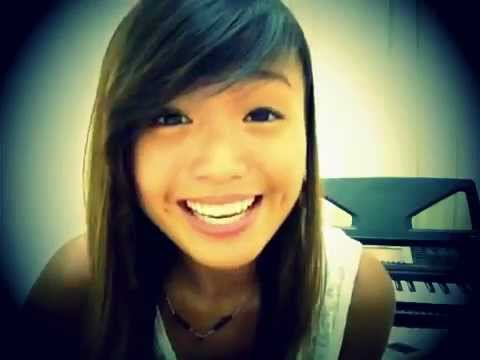 guerrillagrrrl: promono: This Love ft. Jenn...
1 tag
Little Talks ft. Jenn E. Take 2
1 tag
This Love ft. Jenn E.
Have you ever read something that killed you...
Like a text message or someone's status. Everything was going fine until you accidentally came across something you didn't want to read. Or found out something you were better off not knowing. It's almost as if it was posted just to purposely hurt you. But you constantly read it over and over again to torture yourself. It sucks how one little thing can ruin your whole day. 
Little Talks (Of Monsters and Men) ft. Jenn E
miss you
1 tag
first oratory draft done
My new sounds:
The Prayer (Kid Cudi)
Chasing the Sun (The Wanted)
We Are Young (Fun.)
1 tag
Little Lion Man - Mumford and Sons (Cover by Adam...
LAME
Somebody I Used to Know - Gotye (Cover by Adam...
3 tags
Pursuit of Happiness - Kid Cudi ( Cover by Adam...
last semester: oh well ill do better next time
this semester: oh well ill do better next time
next semester: oh well ill do better next time
rest of life: oh well ill do better next time
death: oh well ill do better next time
School is almost over.
thewisepickle:
dancingawaywithmyhearttt-deacti asked: 68!!!! :)) <3
Let's get weird
1. Would you have sex with the last person you text messaged?
2. You talked to an ex today, correct?
3. Have you taken someones virginity?
4. Is trust a big issue for you?
5. Did you hang out with the person you like recently?
6. What are you excited for?
7. What happened tonight?
8. Do you think it's disgusting when girls get really wasted?
9. Is confidence cute?
10. What is the last beverage you had?
11. How many people of the opposite sex do you fully trust?
12. Do you own a pair of skinny jeans?
13. What are you gonna do Saturday night?
14. What are you going to spend money on next?
15. Are you going out with the last person you kissed?
16. Do you think you'll change in the next 3 months?
17. Who do you feel most comfortable talking to about anything?
18. The last time you felt broken?
19. Have you had sex today?
20. Are you starting to realize anything?
21. Are you in a good mood?
22. Would you ever want to swim with sharks?
23. Are your eyes the same color as your dad's?
24. What do you want right this second?
25. What would you say if the person you love/like kissed another girl/boy?
26. Is your current hair color your natural hair color?
27. Would you be able to date someone who doesn't make you laugh?
28. What was the last thing that made you laugh?
29. Do you really, truly miss someone right now?
30. Does everyone deserve a second chance?
31. Honestly, do you hate the last boy you were talking to?
32. Does the person you have feelings for right now, know you do?
33. Are you one of those people who never drinks soda?
34. Listening to?
35. Do you ever write in pencil anymore?
36. Do you know where the last person you kissed is?
37. Do you believe in love at first sight?
38. Who did you last call?
39. Who was the last person you danced with?
40. Why did you kiss the last person you kissed?
41. When was the last time you ate a cupcake?
42. Did you hug/kiss one of your parents today?
43. Ever embarrass yourself in front of a crush?
44. Do you tan in the nude?
45. If you could, would you take back your last kiss?
46. Did you talk to someone until you fell asleep last night?
47. Who was the last person to call you?
48. Do you sing in the shower?
49. Do you dance in the car?
50. Ever used a bow and arrow?
51. Last time you got a portrait taken by a photographer?
52. Do you think musicals are cheesy?
53. Is Christmas stressful?
54. Ever eat a pierogi?
55. Favorite type of fruit pie?
56. Occupations you wanted to be when you were a kid?
57. Do you believe in ghosts?
58. Ever have a Deja-vu feeling?
59. Take a vitamin daily?
60. Wear slippers?
61. Wear a bath robe?
62. What do you wear to bed?
63. First concert?
64. Wal-Mart, Target or Kmart?
65. Nike or Adidas?
66. Cheetos Or Fritos?
67. Peanuts or Sunflower seeds?
68. Favorite Taylor Swift song?
69. Ever take dance lessons?
70. Is there a profession you picture your future spouse doing?
71. Can you curl your tongue?
72. Ever won a spelling bee?
73. Have you ever cried because you were so happy?
74. What is your favorite book?
75. Do you study better with or without music?
76. Regularly burn incense?
77. Ever been in love?
78. Who would you like to see in concert?
79. What was the last concert you saw?
80. Hot tea or cold tea?
81. Tea or coffee?
82. Favorite type of cookie?
83. Can you swim well?
84. Can you hold your breath without holding your nose?
85. Are you patient?
86. DJ or band, at a wedding?
87. Ever won a contest?
88. Ever have plastic surgery?
89. Which are better black or green olives?
90. Opinions on sex before marriage?
91. Best room for a fireplace?
92. Do you want to get married?
DO IT! Please I'm so bored
Vroom
[[MORE]] The car engine is revving but no gas
1 tag
Drive By - Train (Cover by Adam Pramono) How I...
2 tags
SAT Resolve
As part of my new resolve in studying for the SAT, I won't trash the SAT Question of the Day anymore
2 tags
Wonderwall - Oasis (Cover by Adam Pramono) YOLO...
1 tag
Difficulty
Need the strength do this business so I can look back with no regrets
tshizzzzle: fuckin a
1 tag
Choices
I hope whatever I do in the future and in the present turns out to be ok. Please let me make the right choices. 
MAH FOOD LOG
Because I'm hip, health conscious, and a kool kid, I will show you what I eat.  -Frozen korean bbq (YUCK) -Frozen japanese food (mmmmm) -Chicken teriyaki (yummy) -Elephant Bar Burger (YUMMMMYYYY) (but really fattening) -assorted fruit drinks
4 tags
High School
So much has changed from middle school. Things I never saw myself doing happened and I was just there watching myself in action. People come and go and only a few stay. Goals have changed. I want to end these 4 years and look back on them with no sense of regret. That the choices I made, the people I knew, and the goals that I accomplished would never change even if I had the power to. Things...
1 tag
1 tag
1 tag
dancingawaywithmyhearttt-deacti asked: adammmm <3